Red lava spews from Iceland volcano eruption at night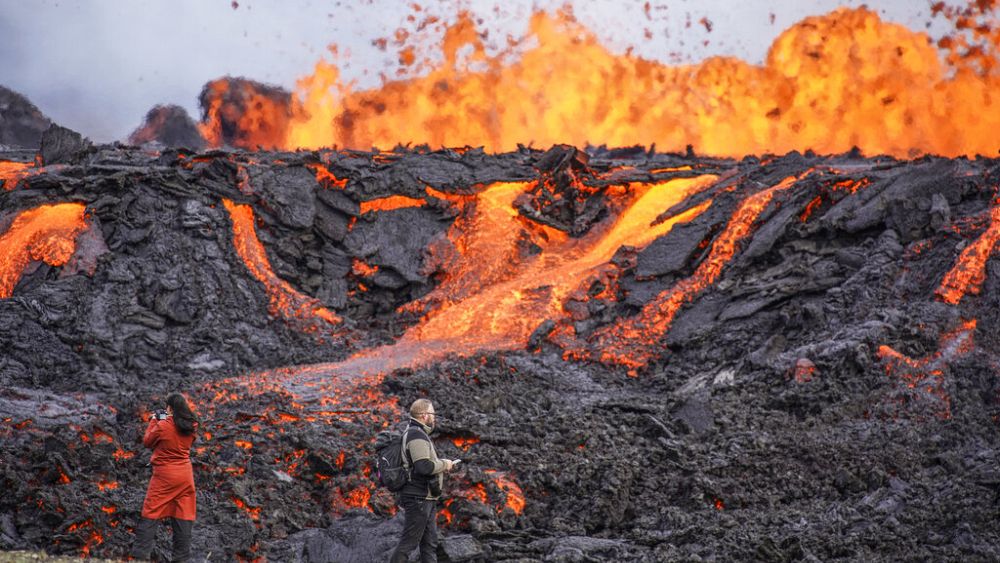 This is the footage that shows red lava gushing, bubbling and flowing out of a fissure in a valley near Mount Fagradalsfjall in Iceland.
The volcano, which began erupting last Wednesday, is located some 32 kilometres southwest of the capital, Reykjavik.
The eruption in an uninhabited valley is not far from Keflavik Airport, Iceland's international air traffic hub.
Scientists had anticipated an eruption somewhere on the peninsula after a series of earthquakes in recent weeks indicated volcanic activity close to the crust.