Dance crews take to stage in US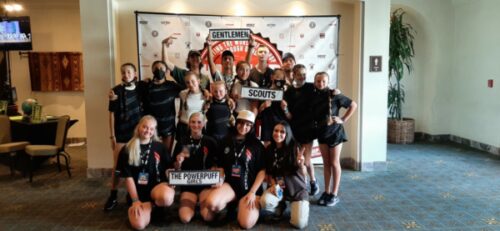 Three talented east Auckland dance crews have returned from representing New Zealand in what's been described as the Olympics for dancers.
The Scouts, Gentlemen and Power Puff Girls crews from Jaye's Dance Studio, located in Half Moon Bay and Howick, travelled to Arizona in the United States for the World Hip Hop Dance Championships in early August.
The Scouts earned 11th overall in the junior division out of 26 crews and the Gentlemen took 10th spot in the mini crews division out of 28, the highest-ranking New Zealand dance crew within their division. The Power Puff Girls did not qualify for the semi-finals.
The three crews took first (Gentlemen), second (Scouts), and third (Power Puff Girls) in the New Zealand Hip Hop Dance Championship to qualify for the Worlds.
Jaye's Dance Studio owner Stacey Williams says that the girls had massive intensive training during the school holidays in preparation for the competition.
"They (the crews) got to meet amazing crews and talent from all over the world. They had an amazing time!" Stacey says.
"I'm so proud of them. And thank you to our Scouts trainers Ken Vaega and Shalom Teikamata."
"A massive congratulations to all those that competed. Its hard work. Well done to them."
Howick's Neverland Studios' dance crews Beasts and Boss grabbed 13th in the junior division and 6th in the varsity division respectively.