Ryan Zinke Returns To Congress, Promptly Misattributes Quote To His Hero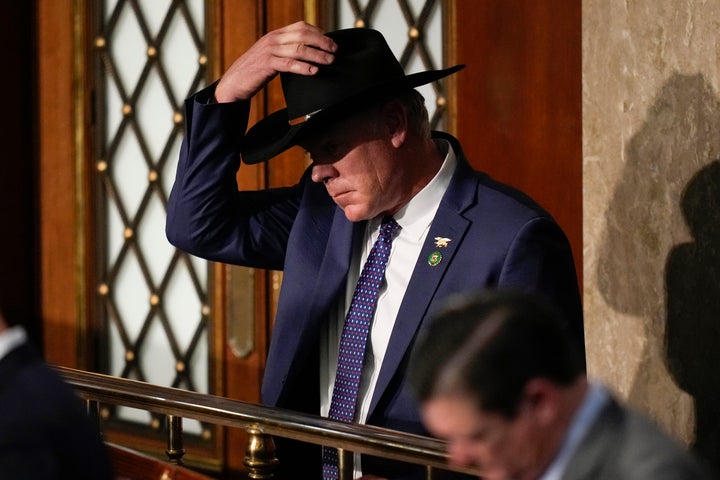 Furthering his streak of dramatic entrances, Ryan Zinke, the scandal-plagued former Trump administration official, marked his return to Congress on Tuesday by misattributing a quote to his hero Theodore Roosevelt.
Zinke has long fancied himself a conservative in the mold of Roosevelt. He has called himself a "Roosevelt guy" and an "unapologetic admirer" of the 26th president, and continues to cling to his Roosevelt-style brand despite blowback from the Roosevelt family.
During a closed-door GOP meeting Tuesday morning, even before he and others were sworn in as members of the 118th Congress, Zinke recited a quote from his hero — or so he thought — while voicing support for Rep. Kevin McCarthy (R-Calif.) to be the next speaker of the House.
"I'll use the words of Teddy Roosevelt. 'You're either with us or against us,'" Zinke said, according to Politico. "The stakes are too high. I'm with you, Kevin."
CNN reporter Edward-Isaac Dovere was first to point out Zinke's flub. HuffPost could find no example of Roosevelt uttering such words. The phrase is a common one and hard to trace back to any one person; however, George W. Bush famously said those words during an anti-terrorism speech shortly after the Sept. 11 terrorist attacks.
Zinke's campaign did not respond to HuffPost's request seeking clarification.
Zinke often invokes and compares himself to Roosevelt. For his first day as Interior chief, he arrived wearing a 10-gallon cowboy hat and riding a horse named Tonto and pledged to "faithfully uphold Teddy Roosevelt's belief that our treasured public lands are 'for the benefit and enjoyment of the people.'"
It's a legacy that conservationists and critics, including Sally Jewel, who led the Interior Department under President Barack Obama, said likely left Roosevelt "rolling over in his grave." Theodore Roosevelt IV, a great-grandson of the president, told HuffPost shortly before Zinke's resignation in late 2018 that Zinke's "bad angels won out."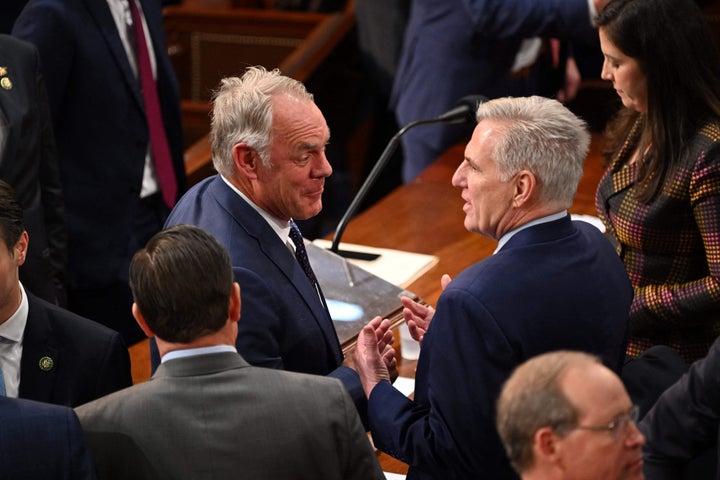 After resigning from the Trump administration under a cloud of ethics scandal in January 2019, Zinke landed lucrative gigs working as a consultant for fossil fuel interests and other extractive industries he was responsible for regulating while at the helm of the massive federal agency.
A former Navy SEAL, Zinke returns to Congress after defeating Democrat Monica Tranel and Libertarian John Lamb in November to win the race for Montana's new House seat. He has pledged to restore so-called "energy dominance" and to fight what he calls the "swamp" of bureaucrats in Washington, "the resistance movement" and the "Deep State." Zinke previously represented Montana as its at-large House member.
In a Roosevelt-themed campaign ad in February, Zinke declared: "I live by Theodore Roosevelt's ethos that it's better to charge up the hill under fire than cower in the fox hole. I've taken a lot of fire, but I'm not backing down."