Shoppers face higher prices after energy bill help ends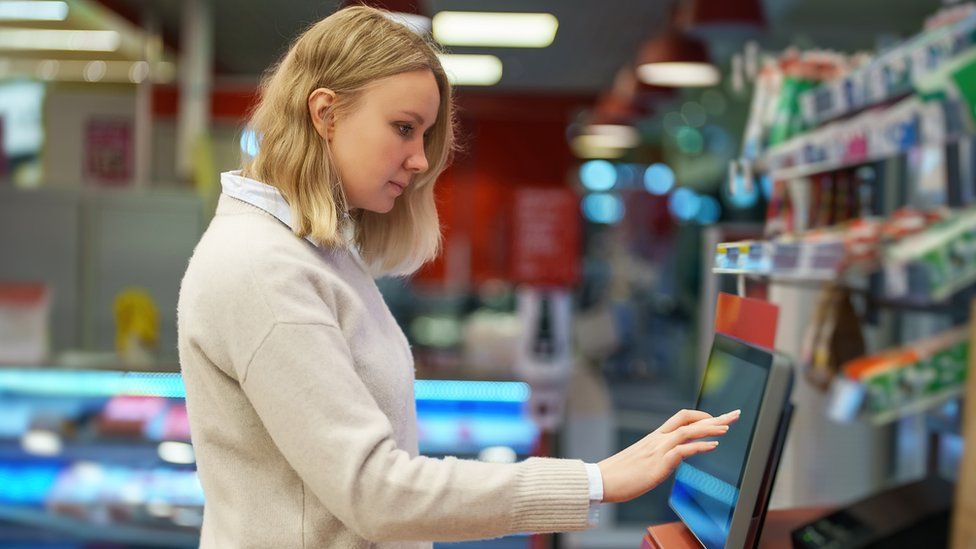 Shoppers could be hit with even higher prices when the energy bill support scheme for businesses ends in April, the retail industry body has warned.
Shop owners have been trying not to pass on record price rises to customers but may have no choice as bills are due to go up without future help, it said.
The government fixed wholesale gas and electricity prices for firms for six months between October and March.
The Treasury said the scheme was being reviewed as it was "very expensive".
A £400 discount for all household energy bills also looks set to end by April and charities have called for the government to do more to protect the most vulnerable.
This year is expected to be another difficult one for consumers and businesses as "inflation shows no immediate signs of waning", said Helen Dickinson, chief executive of the British Retail Consortium (BRC).
The BRC looks at the change in prices of 500 everyday items every month.
Its latest survey showed that overall food inflation hit 13.3% in December, up from 12.4% in November.
This is the highest inflation rate for food on record. It was driven by the high cost of animal feed, fertiliser and energy due to the war in Ukraine, the BRC said.
Prices for non-food items eased as retailers offered big discounts to shift stock, it added.
Ms Dickson said retailers would continue to work hard to support their customers and keep prices low.
But this "may no longer be viable" as without the government's energy support scheme, retailers could see their bills rise by £7.5bn collectively, she said.
"Government must urgently provide clarity on what future support might look like or else consumers might pay the price," she said.
The Federation of Small Businesses (FSB), UK Hospitality, the CBI and the British Chambers of Commerce are all expected to attend a meeting with the chancellor on Wednesday.
The FSB said small firms "can't plan their 2023 without assurances".
Rising food and energy prices along with the arrival of Christmas spending bills mean shoppers will have less to spend on non-essential items in January, according to Mike Watkins, head of retailer and business insight at NielsenIQ.
Meanwhile, UK Hospitality said it was "vital that this support is extended", and warned that without it, the industry was "facing a steep cliff-edge in April".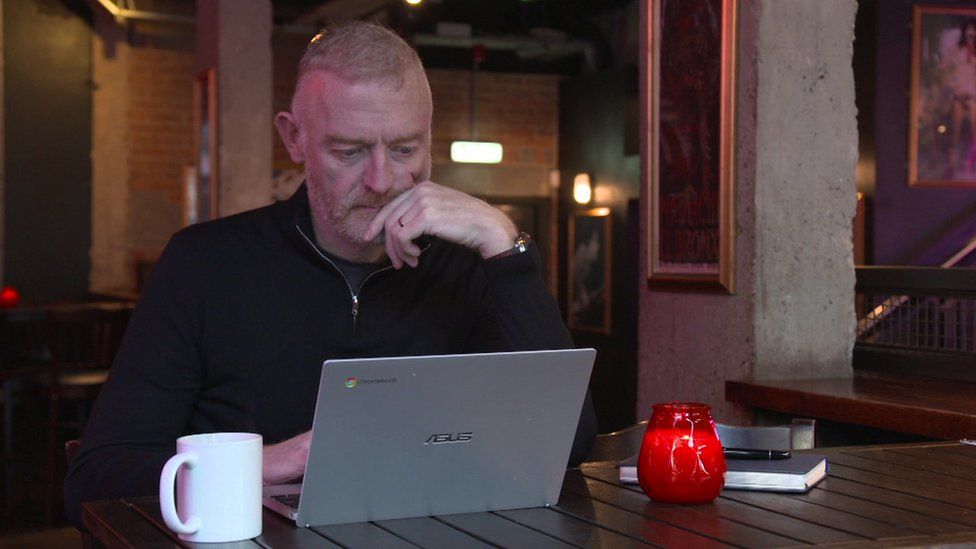 Martin Greenhow is the managing director of Voodoo Doll which has five cocktail bars called Mojo across the north of England.
He said his fixed term energy contract for one of the bars comes to an end in March at the same time as the energy bills support scheme.
When the energy tariff came up for renewal at another of his premises last year, the bills more than doubled, even with the financial help from the government.
"We were looking at £17,000 per month," he said. "Well, that's wholly unsustainable for any business. If we had those sort of margins, I wouldn't be here now, I'd be sat on a yacht in Monaco."
He said businesses needed to know "months ago" and "for the long term" whether that energy bill support would continue.
A Treasury spokesperson said its review was aimed at reducing the public finances' exposure to volatile international energy prices from April 2023.
"We will announce the outcome of this review in the New Year to ensure businesses have sufficient certainty about future support before the current scheme ends in March 2023," they said.
New research showed there was a sharp rise in the number of UK shops closing in 2022.
More than 17,000 sites shut up shop – the highest number for five years, according to the Centre for Retail Research (CRR). Total closures were nearly 50% higher than in 2021, it said.