Why sleeper trains are being revived across Europe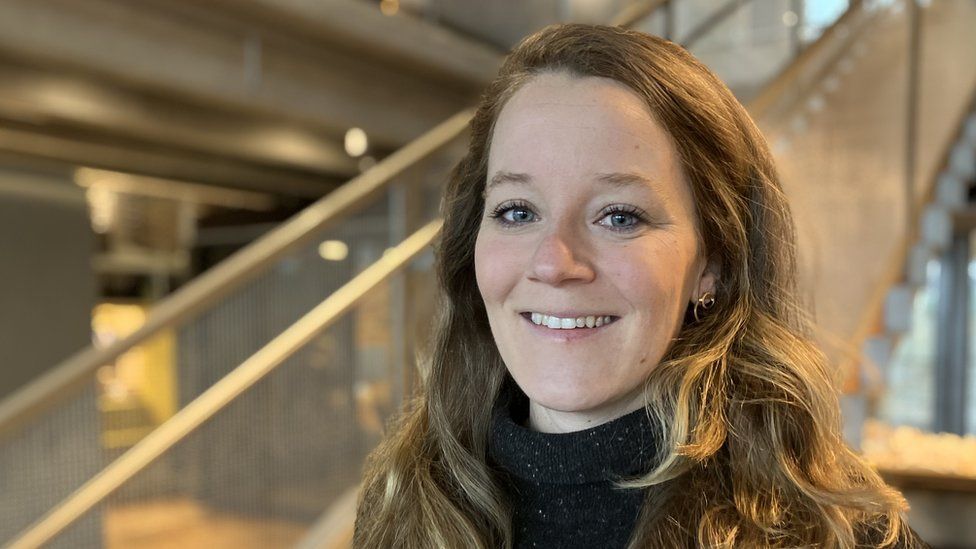 There's no doubt that Julia Senninger is a train aficionado.
Living in the Swedish capital Stockholm, the 33-year-old regularly travels by rail, not only to visit her family in Luxembourg, but also to her holiday destinations.
She favours train travel over flying mainly for environmental reasons. Yet she adds that trains are simply more enjoyable, especially sleeper services.
"It's so much more fun," says Ms Senninger. "You meet more people, and you more have interesting conversations."
She is in luck, as sleeper trains are continuing to make a comeback in mainland Europe, with a number of new services being launched since last summer, or due to start later this year, or in 2024.
Back in October, Ms Senninger and her husband travelled on the then newly-launched sleeper service from Stockholm to Hamburg, Germany's second-largest city. This is run by Swedish railway company SJ.
The service departs Stockholm every day at 5.30pm and arrives into Hamburg at 6.30am.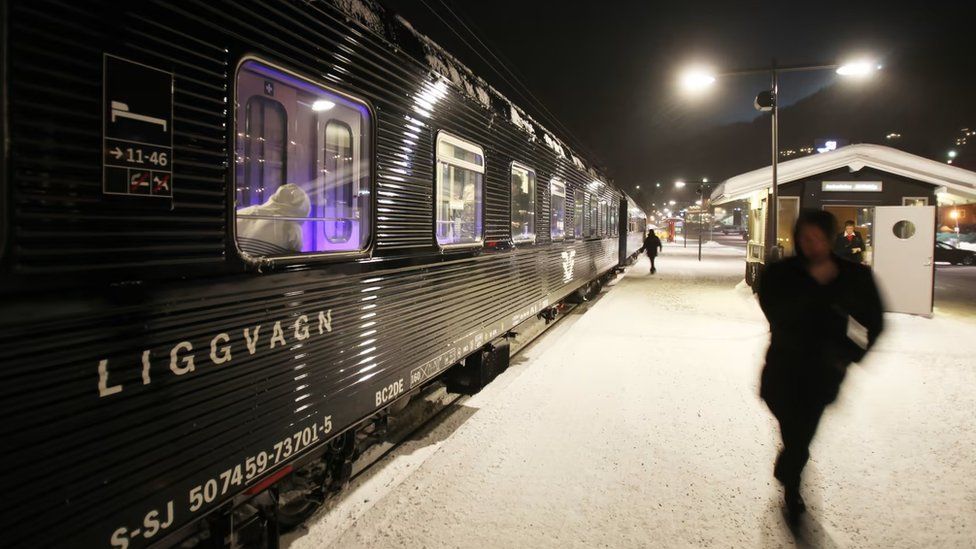 "We booked the train as soon as it launched," says Ms Senninger, who works for firm of architects.
"It still sounds like a long time, but you go to sleep, and it's such a nice atmosphere on the train."
The carbon footprint is just a fraction of a flight. Flying from Stockholm to Hamburg results in around 250kg of carbon dioxide emissions per passenger, according to calculation website EcoPassenger. By contrast, the C02 released by travelling via electric-powered train is just 26kg.




The SJ night train has nine coaches, and capacity to carry 400 passengers. Dan Olofsson, head of tendered services at SJ, says the new service was proposed by the Swedish government, "as they wanted to move more people towards climate-friendly travelling, and one of the solutions was the night train between Sweden and Germany".
The service is powered by renewable energy, and Mr Olofsson says it is typically being used by Swedes to connect them to other rail services from Hamburg.
"Hamburg isn't the main destination for most travellers, but is an important hub for people to reach more destinations in Germany and France and so on," he says.
"We have people wanting to travel on it to reach ski resorts, but then also to have meetings in Brussels. That's why we arrive early in Hamburg."
The company plans to extend the route to Berlin from April. It will compete with an existing provider of night trains between Stockholm and Hamburg and Berlin – Snälltåget.
There was much buzz among train fans earlier this year when news emerged that Belgian-Dutch train firm European Sleeper was to begin transporting people overnight from Brussels and Amsterdam to Berlin.
"I'm a big train night fan," says European Sleeper co-founder Chris Engelsman. "It's adventurous, romantic and efficient."
He rolls off lists of his favourite journeys, including Vienna to Kyiv, and Milan to Sicily, which also includes a boat ride. "The holiday starts when you board the train."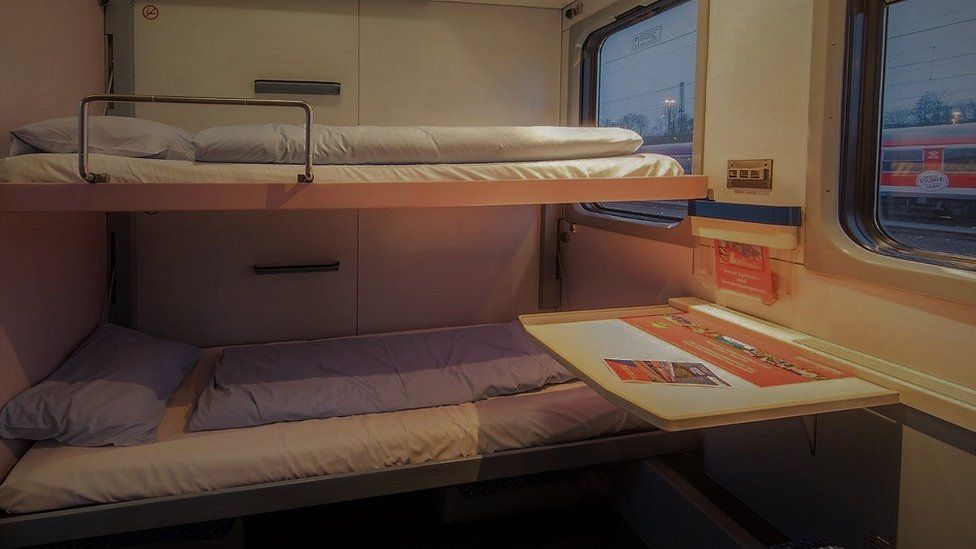 Starting services from the end of May, European Sleeper will initially run trains three times a week, with each departure able to hold about 500 people.
But why between Brussels and Berlin? "There's no other night train on this route," says Mr Engelsman. "About six years ago German railways ended the night train service. I was frustrated about it as it always seemed pretty well booked."
European Sleeper intends to extend its route to Prague, the Czech capital, from next next year.
French night train business Midnight Trains says it wants to "reawaken the enchanting experience of the night train" when it launches its first luxurious services from Paris in 2024. Aiming to ultimately serve more than 10 destinations include Rome, Porto and Edinburgh, it claims its trains will be like "hotels on rails" that have old-fashioned "glorious roaring 20s charm".
Meanwhile, existing sleeper train service Nightjet, which is owned by Austrian Railways, will later this year start operating its Brussels-Vienna and Paris-Vienna lines on a daily basis, up from three times a week.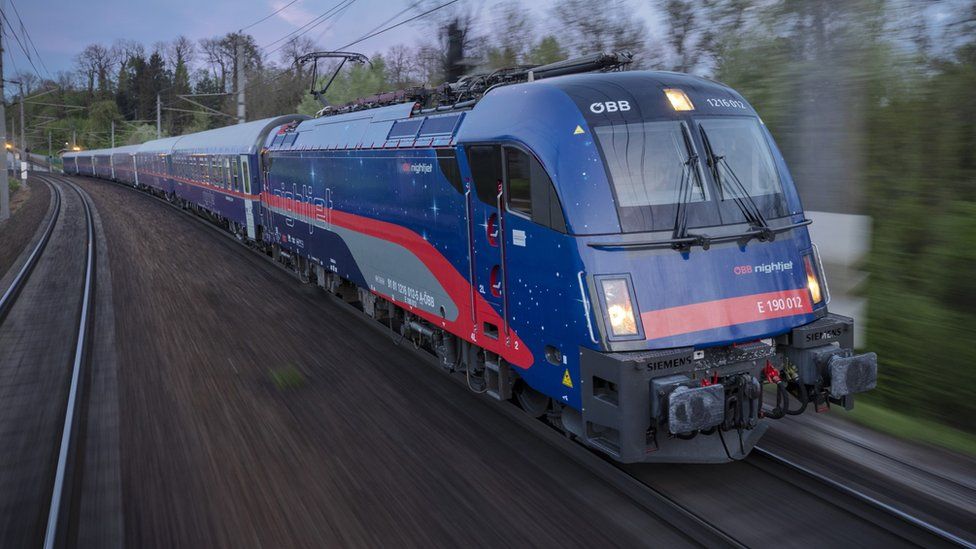 Cat Jones is the founder and chief executive of flight-free travel agency Byway Travel. She says that the returning popularity of sleeper trains are "putting the joy back into travel".
"The point of travel is the experience rather than just the arrival," she says. "People are connecting that the holiday starts when the door opens on the train."
However, depending on the location, and especially if starting from the UK, travelling by train can often be more expensive than flying. Trains fares in the UK can in fact be 50% more costly than flights, according to a 2021 study by consumer choice magazine Which?.
"Like flying, you do need to book ahead to find a cheaper price," says Mark Smith, founder of train guide website Seat61. "But you need to remember airlines pay no duty on fuel.
"Some countries charge VAT on train journeys, but no-one does on air tickets. But then sleeping on a train overnight saves a hotel bill."
He adds that even if long-distance rail travel can be more expensive, "we're seeing lots more people choose the train".
"It used to be that people had a flying phobia or just liked trains, but now everyone is trying to cut their carbon footprint and wants a more enjoyable journey," says Mr Smith.
"People want to get away from the stress of the airport, and once they travel by train and see more scenery from the window, and saunter to the hotel easily when they arrive in the city, they want to do it again."