La Bella Vita: The 'hidden' Italian sights to visit and how to decipher food and wine labels
La Bella Vita is our regular look at the real culture of Italy – from language to cuisine, manners to art. This new newsletter will be published weekly and you can receive it directly to your inbox, by going to newsletter preferences in 'My Account' or follow the instructions in the newsletter box below.
If you're in Italy, hundreds of the country's lesser-known and usually inaccessible cultural sites are opening their doors to the public this weekend as part of the much-loved Giornate FAI event, organised by Italy's national heritage association. From private villas and gardens to castles, abbeys and libraries, there are some incredible places to visit wherever you are in the country.
Advertisement
You can read more about this biannual event here, and if you happen to be in Milan at the moment we've also highlighted five of the city's most interesting lesser-known sites to visit in the article below:
Five of the best 'hidden' sites to visit in Milan
Spring is one of the best times of year to visit Italy, and with Covid travel restrictions now a thing of the past, international visitors can look forward to a hassle-free trip this year. But are all of the restrictions completely over? Is there anything else you should be aware of before you travel? Readers often get in touch to check in as they prepare for a trip, so we've put together a quick guide to what to expect if you're planning a visit to Italy in the coming warmer months.
What to expect when travelling to Italy this spring
There have been news reports this week about plans for the cities of Venice and Milan to crack down on Airbnb and other short-term apartment lets – again. Venice city council has been talking about doing this for quite some time, but will it actually happen now that the city has been given special permission by the Italian government? And how could this affect visitors and residents? The Local's reporter in Venice looked at what's going on in the following article:
Are Venice and Milan about to limit tourist rentals?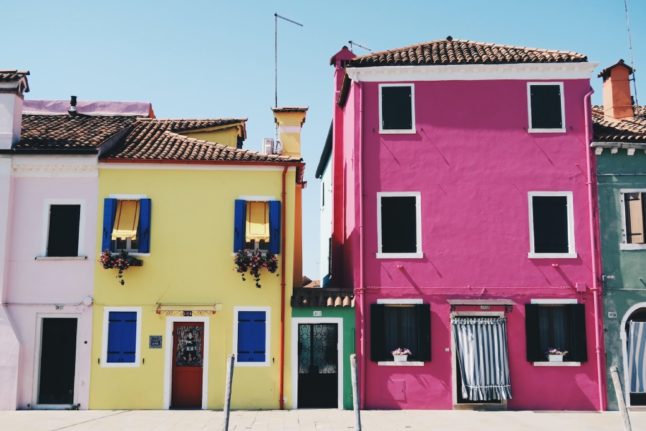 And not forgetting the capital. Rome is an exciting place to live, plus you could visit dozens of times without running out of things to see in the city itself. But if you want to escape to somewhere a little quieter for the weekend, or explore the surrounding region on a day trip, there are some really fascinating towns just a short drive or train journey away in the region of Lazio and neighbouring Umbria, Tuscany and Campania. Just take your pick from the list below.
Ten must-see places within easy reach of Rome
Advertisement
We all know Italians take their food seriously, and understandably so. In Italy, knowing where your food comes from and how it was produced is far from a niche interest; it's something you'll be able to discuss in detail with almost anyone you meet. This widespread interest and pride in traditional production methods has resulted in an array of food and drinks labels and acronyms which help distinguish products, but can be more than a little confusing to the average non-Italian shopper.
I don't know about you, but I still sometimes find it hard to remember what the difference is between DOP, DOC, IGT or DOCG status – so if you've ever picked up a bottle of wine or a piece of Italian cheese and wondered about this yourself, here's an explanation – and a look at whether this is always a mark of superior quality.
Italian food and wine: What does the DOP label mean – and are these products better?
Remember if you'd like to have this weekly newsletter sent straight to your inbox you can sign up for it via Newsletter preferences in "My Account".
Is there an aspect of the Italian way of life you'd like to see us write more about on The Local? Please email me at [email protected]