Two held in alleged plot to attack Jewish restaurant in Athens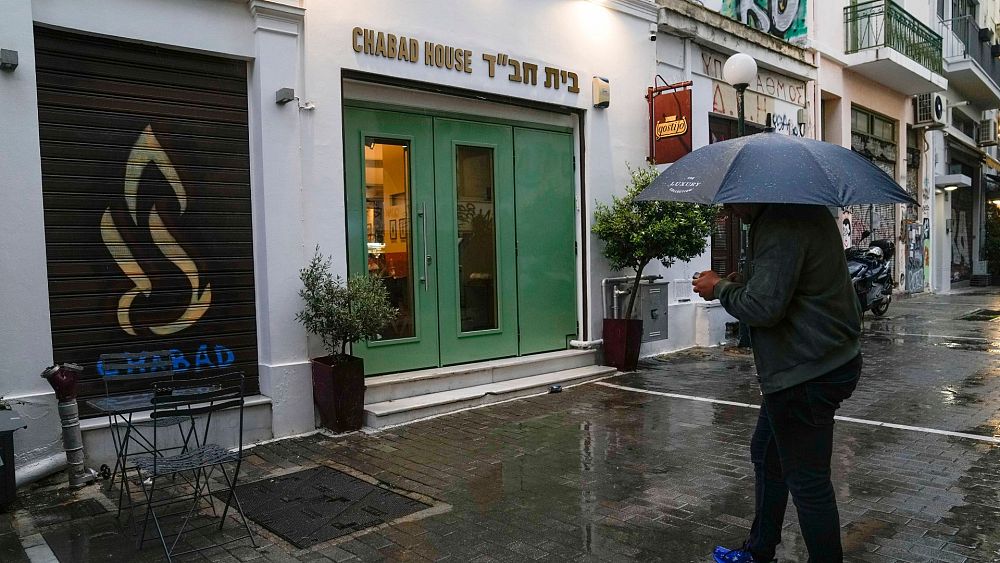 Two men accused of planning attacks on a Jewish restaurant in central Athens have been arrested.
Police in the Greek capital also believe possible attacks on other Jewish targets that could have resulted in multiple civilian casualties were also planned.
The pair have been detained on terrorism charges. A third suspect, who is not in Greece, is also wanted for questioning.
Israel's Mossad spy agency aided the Greek investigation and said in a statement that the two were part of an Iranian terror network.
Mossad claims to have assisted in unraveling intelligence, the methods of operation and the connection to Iran.
Greek police said the suspects had chosen a target of "high symbolism" and were making final preparations for the attack: "Their aim was not only to cause the loss of life of innocent citizens but also to undermine the sense of security in the country while hurting public institutions and threatening [Greece's] international relations."
As part of the investigation, multiple sites in Athens were searched as well as in southern Greece and on the western island of Zakynthos.
Government and police officials say both detained suspects were of Pakistani origin and entered Greece illegally from neighboring Turkey.
They are allegedly part of an overseas network.