At least 39 migrants die in fire at detention centre in Ciudad Juárez, Mexico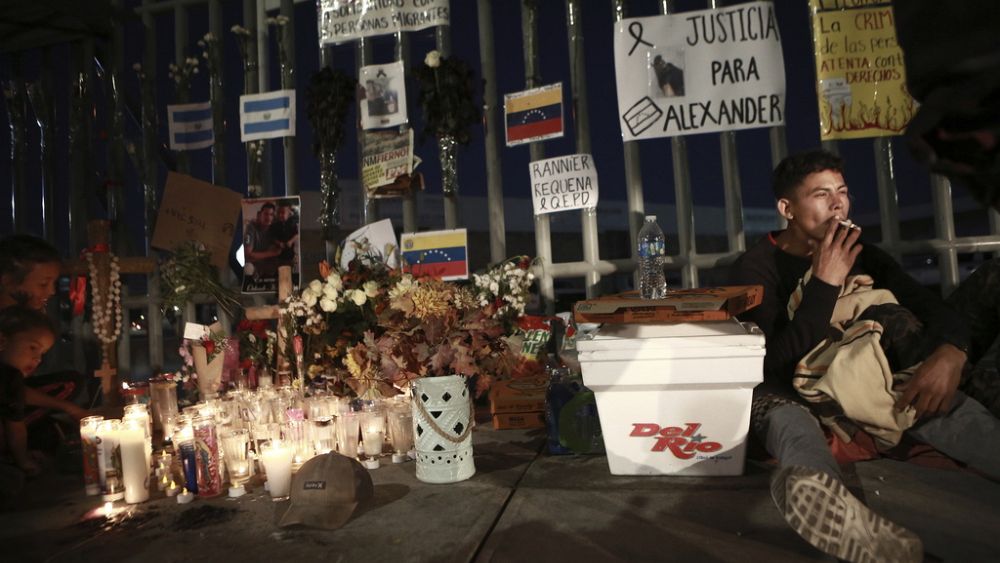 At least 39 migrants died and 29 were injured in a fire that broke out at an immigration detention centre in the border town of Ciudad Juárez, Mexico, on Tuesday, according to the Mexican government.
Secretary of Security Rosa Icela Velazquez announced on Wednesday eight suspects had been identified in connection with the fire.
The suspects include two federal officers, one state migration officer, and five members of a private security company.
Leaked surveillance video shows migrants, reportedly fearing they were about to be moved, placing foam mattresses against the bars of their detention cell and setting them on fire.
The guards don't appear to make any effort to open the cell doors and instead hurry away as billowing clouds of smoke fill the structure within seconds.
Immigration authorities identified the dead and injured as being from Guatemala, Honduras, El Salvador, Venezuela, Colombia and Ecuador, with Guatemalans being the largest group.
Tougher restrictions
Ciudad Juarez, which borders El Paso, Texas, is one of the frontier towns where numerous undocumented migrants seeking refuge in the United States remain stranded.
Frustrated with the wait, hundreds of them attempted to storm an international bridge on 13th March but were blocked by US agents.
US President Joe Biden has been hoping to stem the record tide of migrants and asylum seekers undertaking often dangerous journeys organised by human smugglers to get to the United States.
Biden proposed new restrictions on asylum seekers in February, hoping to stifle the rush of migrants to the southern border when Covid-related controls are lifted.
The new rules say migrants who arrive at the border and simply cross into the United States will no longer be eligible for asylum.
Instead, they must first apply for asylum in one of the countries they pass through to get to the US border or apply online via a US government app.
The new measures came as Biden was facing accusations from Republicans of having lost control of the border.
About 200,000 people try to cross the border from Mexico into the United States each month.
Most are from Central and South America and cite poverty and violence back home when requesting asylum.
A recent report by the International Organization for Migration said that, since 2014, some 7,661 migrants have died or disappeared en route to the United States, while 988 perished in accidents or while travelling in subhuman conditions.