French fishermen block ports in protest at fishing ban to protect dolphins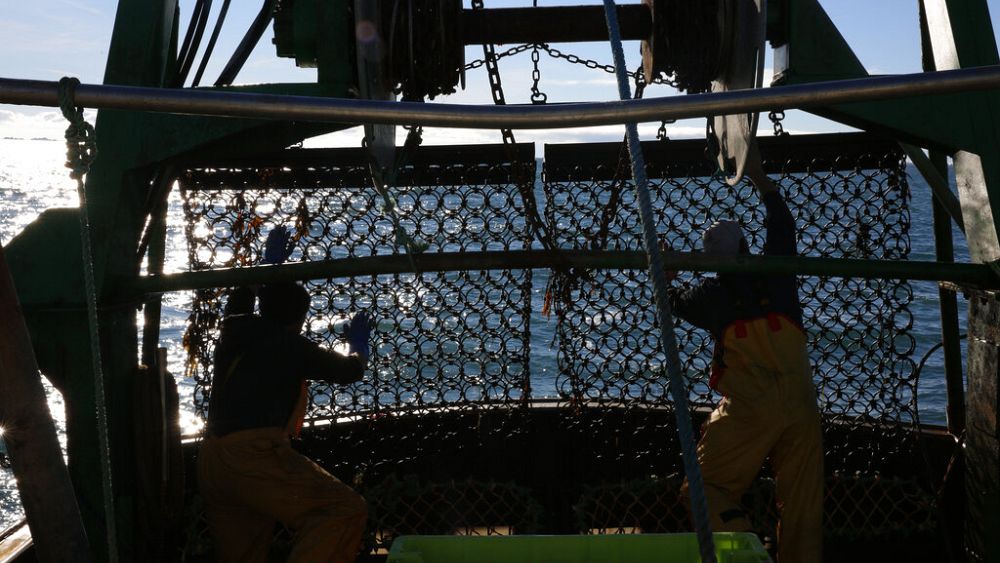 A dozen fishing boats blocked the entrance to the French commercial port of Bayonne on Wednesday morning to warn of "the death of artisanal fishing", on the eve of an unprecedented "dead channel" operation in French ports.
After a similar operation launched on Sunday evening in Boulogne-sur-Mer, the main French port, boats from Bayonne, Saint-Jean-de-Luz and Capbreton, displayed banners with messages such as "State + NGOs = death of small-scale fishing" or "sailors are threatened".
"We are here this morning because we have no choice, our survival is at stake," said Olivier Mercier, a fisherman from Arcachon.
The fishermen were reacting in particular to the recent decision of the Council of State, pushed by several environmental protection associations, to impose within six months the closure of certain fishing areas of the Atlantic in order to preserve the dolphins whose deaths have multiplied in the Bay of Biscay.
Members of the NGO 'Sea Shepherd' welcome the ban. They have been at sea and combing the beaches recording the number of dolphin deaths off the French coast.
They say they are dying in their hundreds due to being caught up in nets, boat engines or other fishing equipment. They say fishing practices must change – using a net or a trawl are non-selective methods and dolphins are not safe.
Mercier emphasised that the "dolphins trapped in nets" were only a "minority" and was surprised by the recent presence of these cetaceans.
"I think that beyond the problem of fishing, there is an environmental problem, there is perhaps something that affects them," he added.
Earlier this week and for the first time, the national fisheries committee called for "dead days" in French ports to demand answers from the government to a series of "attacks" weakening the sector, in a climate of tension not seen since the Brexit crisis.
This operation also planned for Thursday and Friday aims to block the entire sector: fishing, sales, fish trade, and processing.