Russia throws US reporter behind bars, accusing him of spying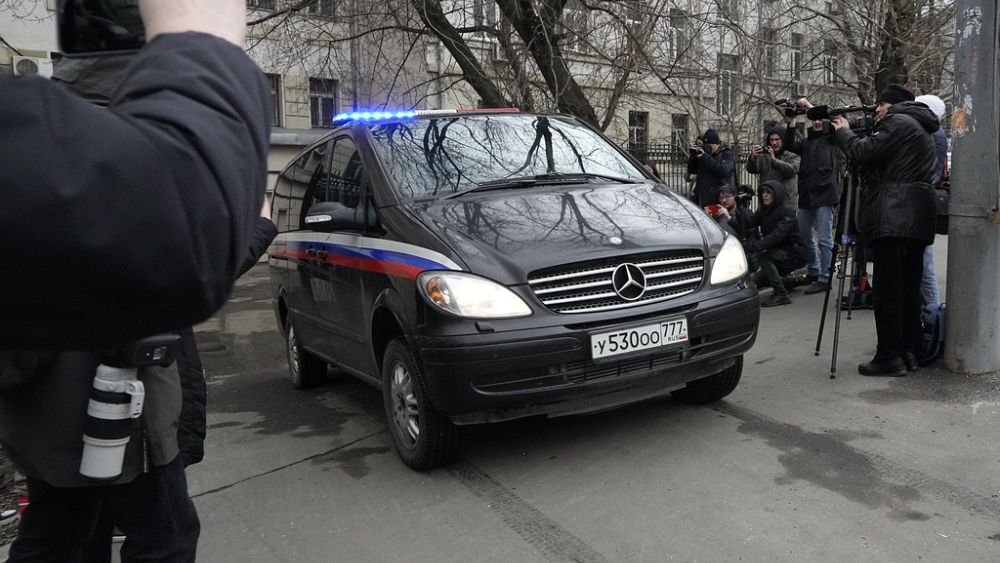 Russian authorities have arrested a reporter from the United States, accusing him of espionage.
Evan Gershkovich, who works for the Wall Street Journal, could face up to 20 years in prison.
Russia's notorious FSB security service claimed the well-respected reporter "was collecting classified information about the activities of one of the enterprises of the Russian military-industrial complex."
They accused the 31-year-old of "acting on instructions from the American side".
The newspaper denies these allegations.
"It is not about a suspicion, is it about the fact that he was caught red-handed," Kremlin spokesman Dmitry Peskov told reporters.
Gershkovich has lived in Moscow for six years, speaks Russia and is accredited with Russia's foreign ministry.
He is the first journalist working for a US news outlet to be arrested on espionage charges since the dark days of the Cold War.
Before being detained, Gershkovich was reportedly working on a story about Wagner, a Russian mercenary force that has gained notoriety fighting in Ukraine.
"The Wall Street Journal vehemently denies the allegations from the FSB and seeks the immediate release of our trusted and dedicated reporter, Evan Gershkovich," the newspaper said.
"We stand in solidarity with Evan and his family."
The arrest comes amid unprecedented tensions between the West and Moscow, following its invasion of Ukraine in February.
In an unprecedented campaign of repression, not seen since the Soviet era, the Kremlin has cracked down on critical voices, such as opposition activists, independent journalists and civil society.
On Tuesday, a Russian man was sentenced to two years in prison, after his 13-year-old daughter drew anti-war pictures at school. She was sent to an orphanage.
The last US reporter to be arrested on espionage charges in Russia was Nicholas Daniloff, a Moscow correspondent for US News and World Report, in 1986.
He was released without charge 20 days later in a swap for a member of the Soviet Union's United Nations mission who was arrested by the FBI, also on spying charges.
There was no immediate public comment from Washington.
But one US official has indicated the government is waiting for more information from Russia.