Did French police prevent medical help for injured protesters?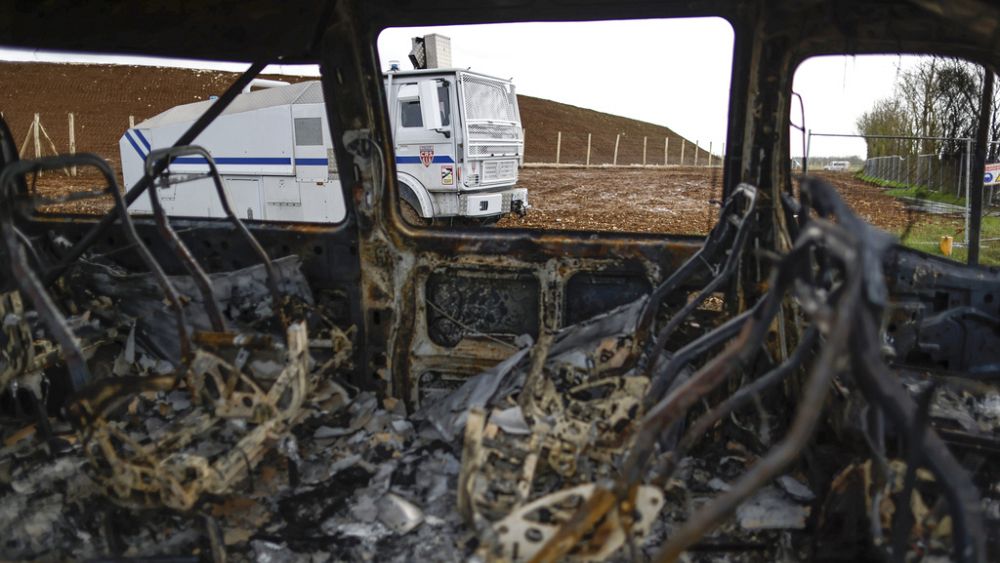 French president Emmanuel Macron's visit to the Alps this week came against a backdrop of ongoing strikes over the government's controversial pension reform, as well as violent protests against plans to build water reservoirs in hundreds of locations around France.
French protesters were called to gather across the country last Thursday evening to voice their fury against these escalating clashes.
The big controversy currently is whether law enforcement hindered the intervention of emergency medical services during a protest on Saturday in Sainte-Soline in southwestern France.
Two people in a coma, more than 200 injured
More than 25,000 people gathered in the rural town to protest the construction of the so-called mega-basins.
The French government believes these reservoirs will help water farmlands during the summer and will be filled during the winter by pumping up groundwater.
But environmentalists say that doing this will cause more harm than good to the already depleted rivers and biodiversity in the region.
The protest became quickly marred with violence with more than 200 demonstrators injured.
One person lost an eye after being hit by a projectile and two other men were still in a coma a week later, according to protest organisers.
"We will not send a helicopter or an ambulance"
In a recording released by French newspaper Mediapart in coordination with the French Human Rights League, we can hear a telephone exchange between a lawyer and an emergency responder.
The responder explains no helicopter or ambulance can enter the zone due to an order issued by law enforcement.
The lawyer points out that the area where the critically injured are has been calm for the past 30 minutes.
The emergency responder agrees but says they cannot go against the authorities' command.
The National Gendarmerie, the branch of the Armed Forces that intervened during the protest claimed these accusations are fake news.
On Twitter, they insisted they helped with evacuations and had their medical team help injured demonstrators.
In a report about Saturday's clash, the director general of the gendarmerie described the use of force as "proportionate."
Meanwhile, the parents of both of the men in a coma filed complaints on Wednesday, accusing law enforcement of 'attempted murder.'