Russia agrees to extend Ukraine grain deal, says Erdogan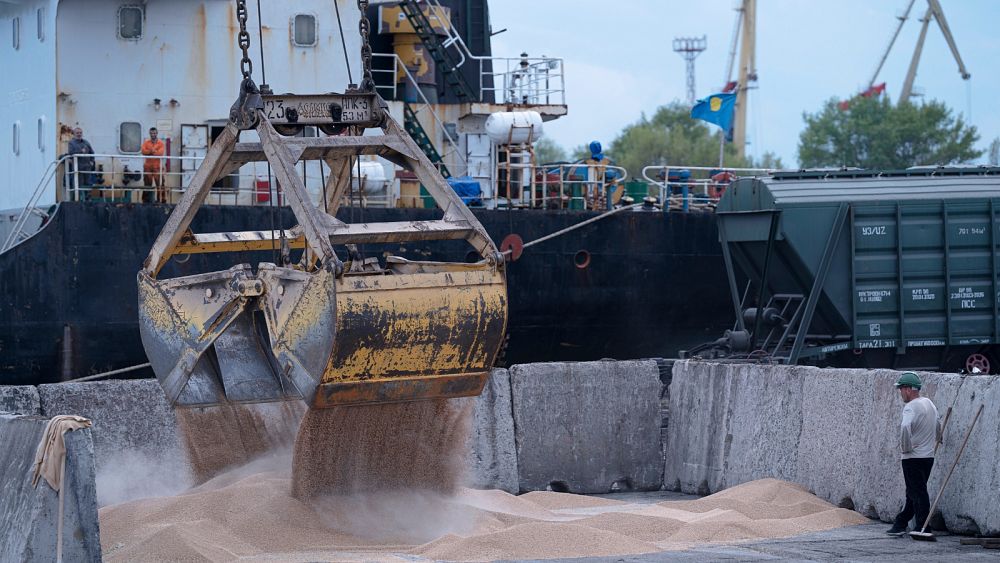 Russia has now agreed to extend a deal, due to expire on Thursday, allowing Ukraine to ship grains in drought-stricken parts of the world.
Russia agreed to extend a deal that has allowed Ukraine to ship grain throughout the world, Turkish President Recep Tayyip Erdogan announced on Wednesday.
"I want to give a good news," Erdogan said. "With the efforts of our country, the support of our Russian friends and the contribution of our Ukrainian friends, the Black Sea Grain Initiative has been extended by another two months."
Turkey and the United Nations brokered the breakthrough accord with the warring sides last summer, which came with a separate agreement to facilitate shipments of Russian food and fertiliser that Moscow insists hasn't been applied.
Russia had threatened to bow out if its concerns were not ironed out by Thursday.
Russian Foreign Ministry spokeswoman Maria Zakharova confirmed the extension and that problems would need to be resolved "at the technical level." Neither she nor Erdogan mentioned any concessions Moscow may have received.
"We will continue our efforts to ensure that all the conditions of the agreement are fulfilled so that it continues in the next period," said Erdogan, who announced the highly anticipated decision two days after being forced into a runoff in Turkey's presidential election.
Now, the route of transportation, from the Black Sea to parts of the world struggling with hunger, will be open for at least two more months – a boost to global food security after the more-than-year-old war drove up prices.
Deputy Prime Minister Alexander Kubrakov wrote on Facebook that "the world will continue to receive Ukrainian products thanks to the efforts" of Turkey and the UN.
He blamed Russia for dragging its heels on joint inspections of ships by Russian, Ukrainian, UN and Turkish officials and emphasised that it welcomed the continuation of the deal but it "has to work effectively."
Average daily inspections — meant to ensure vessels carry only food and not weapons that could aid either side — have steadily dropped from a peak of 10.6 in October to 3.2 last month. Shipments of Ukrainian grain also have declined in recent weeks.
Russia had denied slowing the work. No vessels have been cleared to enter Ukraine's three open ports since 6 May, and Kubrakov says nearly 70 vessels are waiting in Turkish waters to participate.
Russia, meanwhile, is rapidly shipping a bumper harvest of its wheat through other ports. Critics say that suggests Moscow was posturing or trying to wrest concessions in other areas — such as on Western sanctions.