Great grandmother, 95, dies after Australia police Tasered her in care home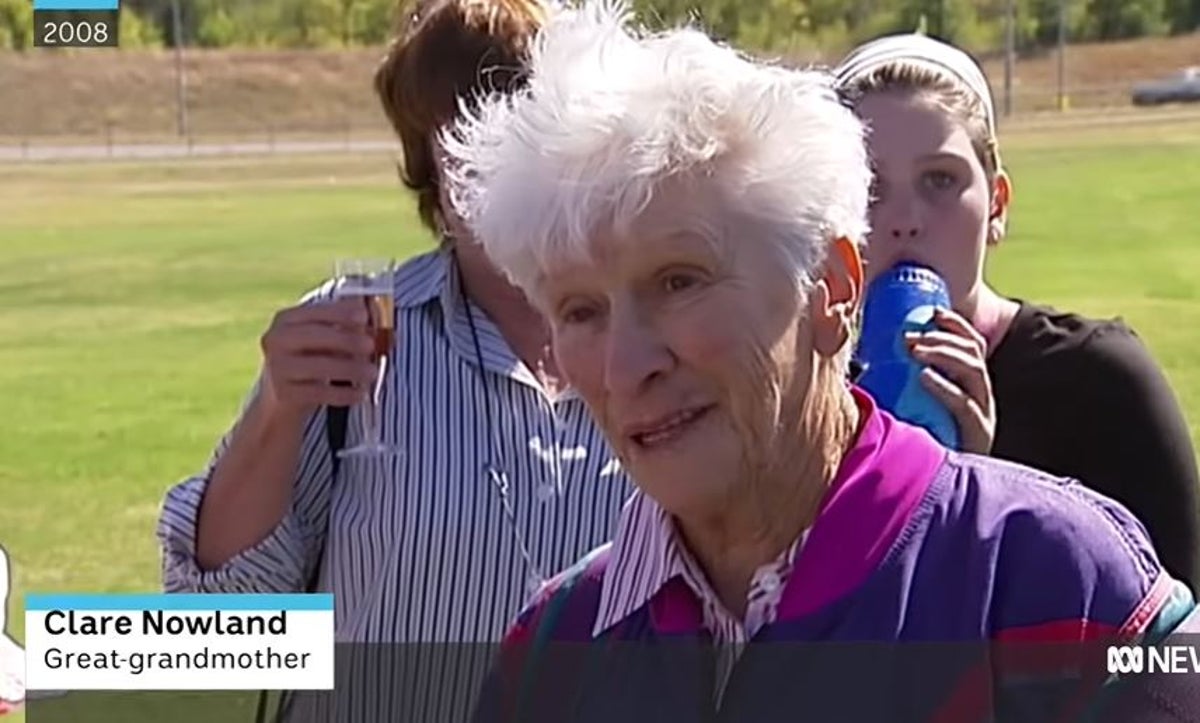 A 95-year-old grandmother who was allegedly Tasered by a police officer in her care home has died in hospital.
Clare Nowland, who had dementia, was Tasered after staff found her holding a steak knife outside her room in the centre in Cooma in southeastern Australia on Wednesday last week.
Two officers spoke with Nowland for several minutes but when she failed to drop the knife and approached them, one fired a taser, knocking her to the ground.
Senior constable Kristian White, 33, has been under police internal investigation since the incident and has been suspended from duty with pay.
He is due to appear in court next week to face charges of recklessly causing grievous bodily harm, assault occasioning actual bodily harm and common assault.
"It is with great sadness we confirm the passing of 95-year-old Clare Nowland in Cooma tonight," New South Wales police said in a statement on Wednesday.
"Mrs Nowland passed away peacefully in hospital just after 7pm this evening, surrounded by family and loved ones who have requested privacy during this sad and difficult time."
Ms Nowland suffered a fractured skull and brain bleed after she fell during the incident and was previously receiving "end of life" care in hospital.
Body cameras recorded the encounter but it was not in the public interest to release the footage because of the investigation, New South Wales police assistant commissioner Peter Cotter has said.
The incident has sparked a national debate in Australia about the police use of stun guns.
Andrew Thaler, a family friend, told the BBC that the family were "shocked" by the incident.
He told the broadcaster: "The family are shocked, they're confused… and the community is outraged. How can this happen? How do you explain this level of force? It's absurd."
In a statement on Monday, Ms Nowland's family said she was a "well respected, much loved and a giving member of her local community" and a "loving and gentle-natured matriarch of the Nowland family".
The state's police minister, Yasmin Catley sent her condolences and said her sympathies were also with the people of Cooma and the residents and carers at the home.
"We will continue to offer support to the Nowland family as they mourn this loss," she added in her statement, according to the Sydney Morning Herald.
Additional reporting by agencies