Ron DeSantis to launch 2024 presidential bid on Twitter with Elon Musk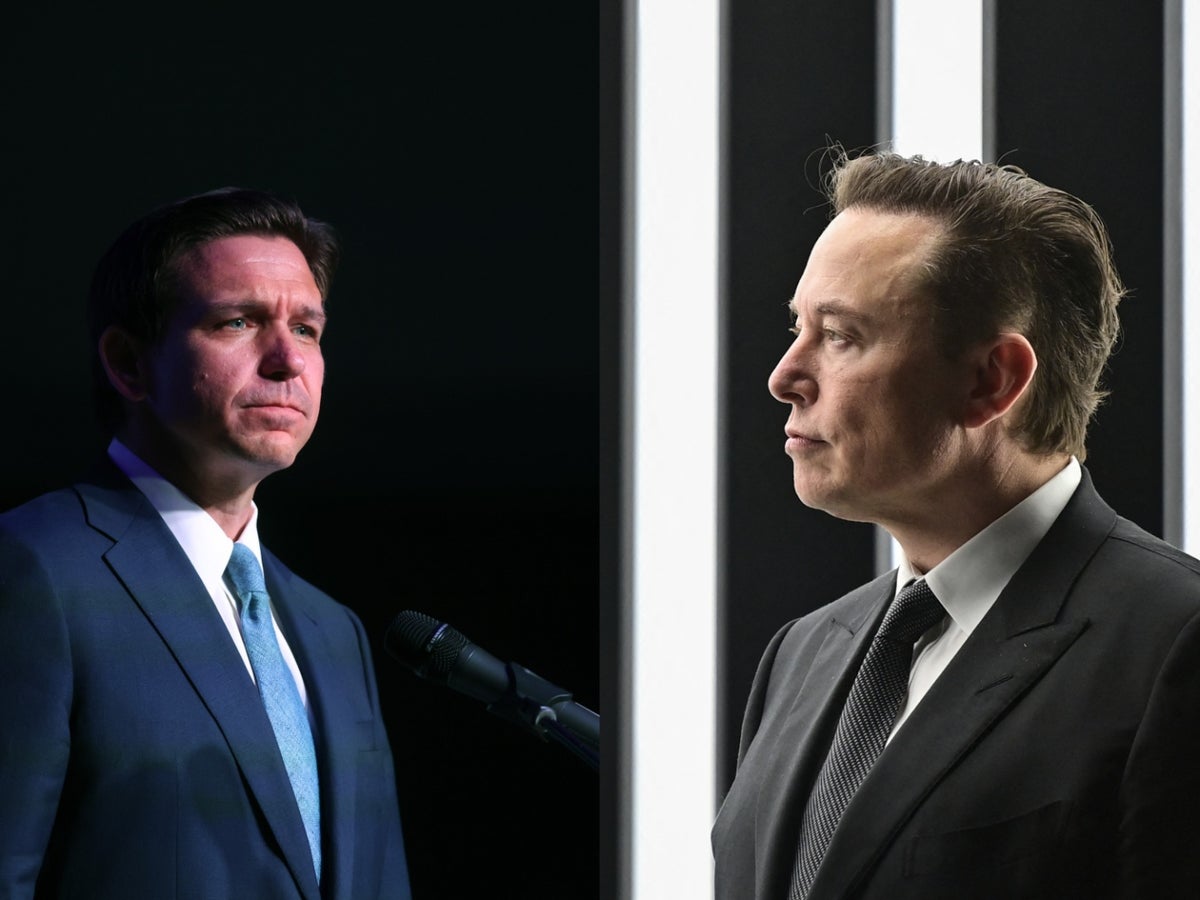 Ron DeSantis will launch his 2024 presidential campaign during a Twitter chat with Elon Musk.
The Florida governor, who is seen as the leading rival to Donald Trump for the Republican presidential nomination, will kick off his bid for the White House during a Wednesday night Twitter Spaces event with the billionaire.
The Twitter Spaces event will take place at 6pm ET and be moderated by tech entrepreneur David Sacks, who is a supporter of Mr DeSantis and a close business adviser to Mr Musk, according to NBC News.
Following the event, Mr DeSantis' campaign will also release a video about his attempt to beat Mr Trump, and he will begin visiting key states after Memorial Day on 29 May.
Mr Musk has previously talked about his admiration for Mr DeSantis and said that he would support him if he ran for president.
It is unclear if Mr Musk, who has 140 million Twitter followers, will formally endorse Mr DeSantis at the event.
The far-right governor's team has been in talks with the Tesla CEO for several weeks, a source familiar with the discussions told NBC News.
And during those talks, Mr Musk reportedly told them that he does not believe Donald Trump, who leads all polls for the GOP nomination, can beat Joe Biden and take back the White House.
"He's interested in the future, and he's interested in winning again," the source told the outlet.
The Independent did not receive a response when it asked Twitter for comment.
On Monday, Mr DeSantis, 44, teased his 2024 bid while speaking at the National Religious Broadcasters Convention in Orlando in which he outlined his vision for a conservative grip on the Supreme Court to last a quarter of a century.
In what appeared to be a subtle swipe at Donald Trump he announced his plans to run for eight years – something Mr Trump cannot do.