Man missing off Florida coast after falling overboard on his first ever cruise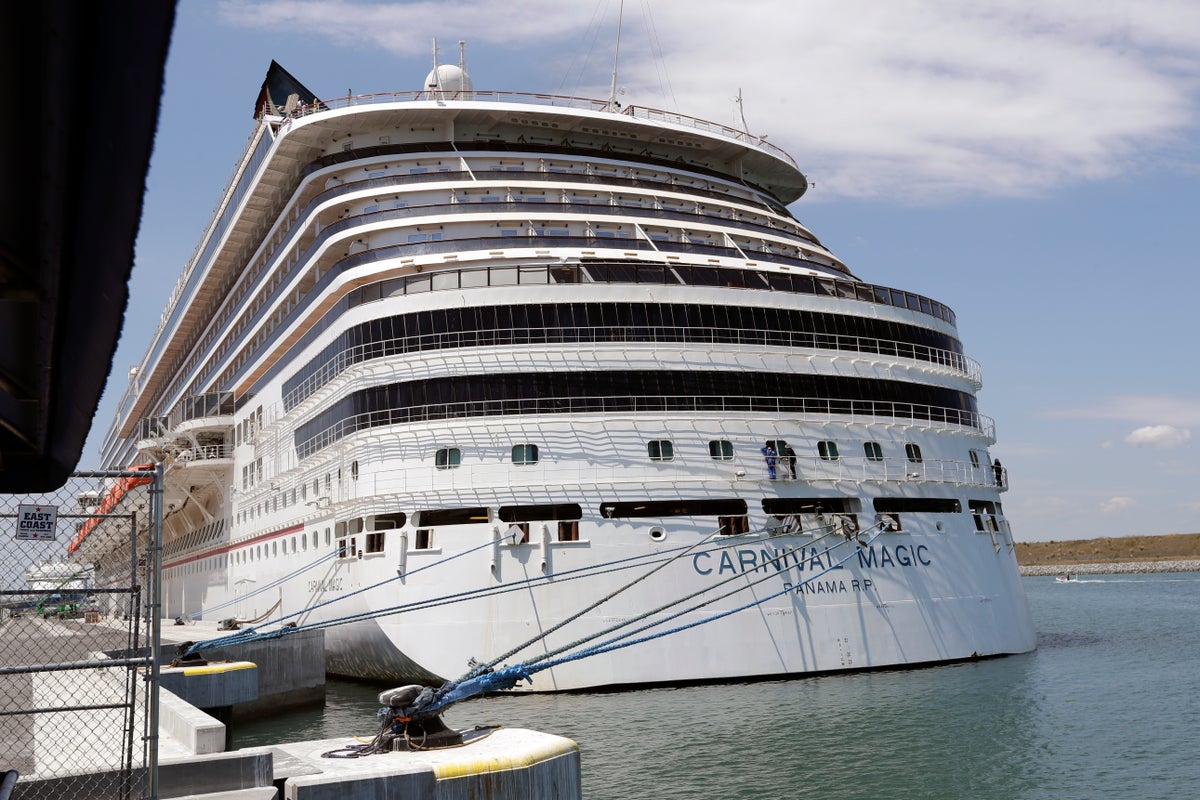 A man is missing and feared dead after reportedly falling off a Carnival Magic cruise ship off the Florida coast.
The cruise company has not officially released the name of the man who fell of the ship, but a woman has identified the man to media outlets as her partner, 35-year-old Ronnie Lee Peale Jr. The US Coast Guard is participating in the search for Mr Peale, who fell of the ship about 185 miles east of Jacksonville in the early hours of Monday.
According to Jennilyn Michelle Blosser, Mr Peale was heartily enjoying the first cruise of his life when tragedy struck.
"He was the life of the party," Ms Blosser told WTKR in Norfolk, Virginia. "It just hurts too much to even type, let alone talk about it. He loved the cruise life being able to drink, gamble, and socialize put him in his happy place. This was his first cruise and I'm sure he would have been willing to do one monthly."
The Carnival Magic cruise ship departed from Norfolk on May 25 and was en route to the Bahamas when Mr Peale fell overboard. The ship has since returned to Norfolk while the effort to locate Mr Peale goes on.
According to WTKR, the couple took the cruise to celebrate Ms Blosser's birthday.
A spokesperson for the Carnival Cruise Line told the television station that footage from the ship shows the moment Mr Peale fell overboard.
"An initial review of closed circuit security footage confirms that he leaned over the railing of his stateroom balcony and dropped into the water at approximately 4:10am early Monday morning," the statement read.