Nikki Alcaraz: Inside missing mother case being likened to Gabby Petito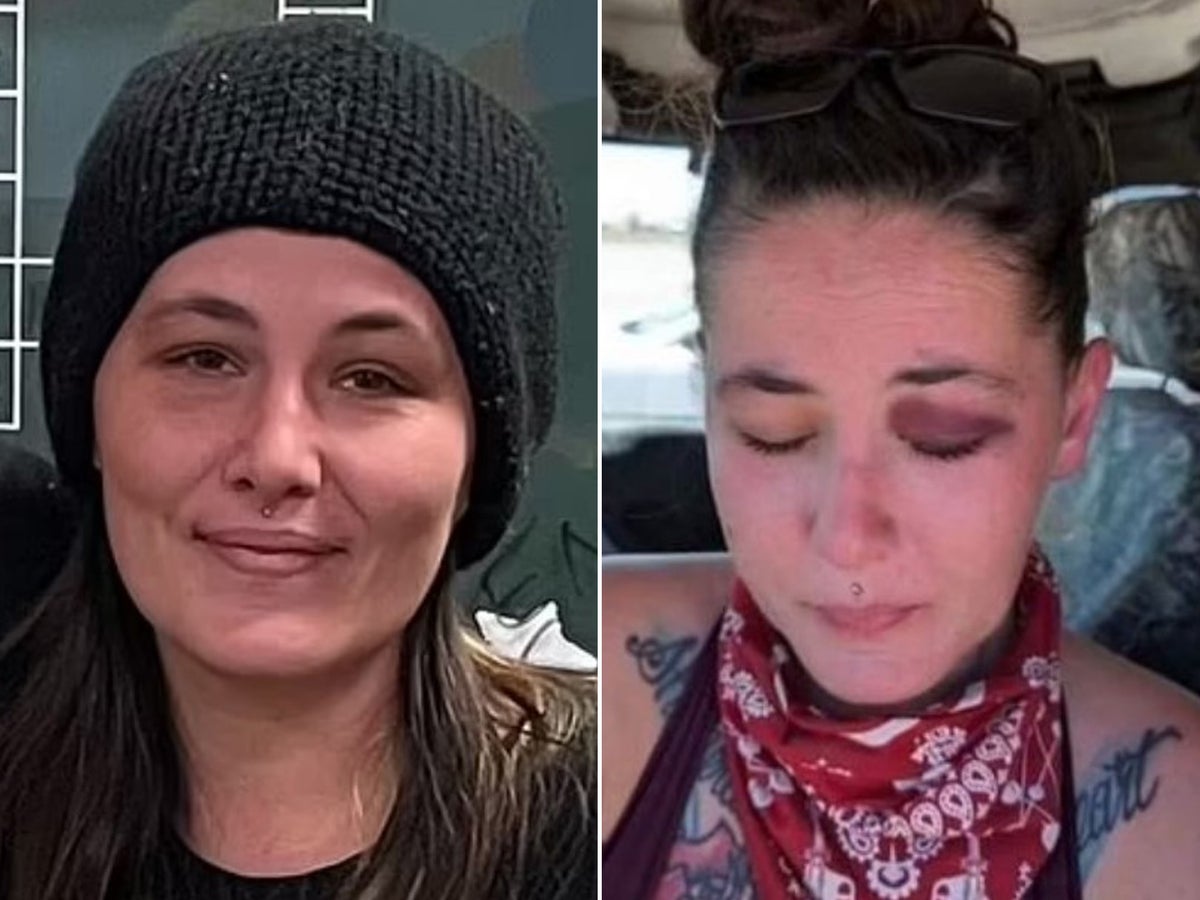 Nikki Alcaraz vanished without trace while on a roadtrip from her home in Tennessee to California with her boyfriend Tyler Stratton.
Ms Alcaraz, 33, was initally thought to have been last seen in the New Mexico town of Moriarty on 6 May. Officials have seen indicated that she was spotted again at a California Walmart on 27 May.
Authorities and her desperate family are appealing for information about her whereabouts.
The missing person case has drawn comparisons to the Gabby Petito investigation after sheriff's deputies in Torrance County pulled the couple over after receiving reports that Mr Stratton had assaulted Ms Alcaraz.
The officers let them go without pressing criminal charges after Mr Stratton claimed he had also been hit.
Here's what we know about the case.
The trip
Nikki Alcaraz, a mother of two also known as Nikki Hernandez, left her home in Cheatham County, Tennessee, in her 2013 Jeep Wrangler with Tennessee plates in late April bound for Orange County, to visit family.
Ms Alcaraz was travelling with her boyfriend Mr Stratton and a pet dog.
On 4 May, sheriff's deputies in Torrance County, New Mexico, pulled the couple over after receiving a report that he had struck Ms Alcaraz.
Mr Stratton told authorities that he had also been hit, and both declined to press charges.
Authorities have since released photos showing Ms Alcaraz with a black eye, cuts on her face and severe bruising on her arms after the alleged assault.
"He beat her up pretty badly," her brother Josh Alcaraz told Fox5.
"A truck driver had to pull him off of her, call the police, the police picked him up, took him a couple exits down and dropped him off. She was diagnosed with a traumatic brain injury, and a broken hand or wrist."
Ms Alcaraz was taken to a Super 8 motel in the town of Moriarty.
A friend travelled from California and stayed with her overnight at the motel. The plan was for the friend to take her back to California.
On 6 May, Ms Alcaraz left the motel and told the friend she was going to try to find her boyfriend. Her family said this was the last time she has been seen alive.
Her sister Toni Alcaraz told WKRN that she received a text on 8 May saying she was in Arizona, and planned to continue the trip to California. She hasn't heard anything since then.
Toni Alcaraz told the news site it was highly unusual not to hear from her for an extended period.
Ms Alcaraz's licence plate was picked up near Flagstaff, Arizona, on 9 May. Her phone has reportedly been switched off.
This week, a Cheatham County deputy told News 2 that Ms Alcaraz was seen at a Walmart in Redding, California, on 27 May.
A photo released by the county District Attorney General Ray crouch shows her selling her phone at an ecoATM.
No other information was provided and authorities are still seeking the public's help in finding her.
Missing person investigation
Toni Alcaraz said she filed a missing persons report in New Mexico as that was where she was last seen.
Josh Alcaraz said he feared that his sister's vehicle might have broken down in the desert or come off the road.
"We would like everybody to keep their eyes open, and if you see the Jeep, if you see him, if you see her, call somebody. Call the police," he told Fox5.
Officials in Cheatham County, Tennessee, are working with law enforcement agencies in New Mexico and California to try to locate Ms Alcaraz.
"Due to a history of domestic assault we believe she is in danger," the Cheatham County Sheriff's Office said in a Facebook post appealing for information.
Mr Crouch, the county DA General, told WKRN his office had requested a nationwide extradition for Mr Stratton, who is also missing.
Mr Stratton is wanted on an unrelated arrest warrant for theft and begged for the public's assistance.
Family say they are holding onto the hope of finding Ms Alcaraz alive.
 "If you see the Jeep, if you see him, if you see her, call somebody," Josh Alcaraz told Fox5.
"Obviously, worst-case scenario is very present in the back of my mind. I'm trying to hold out hope."
Ms Alcaraz, who is also known as Nikki Cunningham, is 5'6" with brown eyes and black/brown hair. She also has several distinctive tattoos.
Anyone with information about her whereabouts is asked to call police in Moriarty on 505-832-6060 or 505-834-2705.
Mr Stratton's family have reportedly not filed a missing person report, according to online reports.
Gabby Petito comparisons
The allegations of assault on a cross-country road trip have been drawing comparisons to the 2021 disappearance and murder of vlogger Gabby Petito.
Petito set off from her home in New York in July that year with her boyfriend Brian Laundrie.
The couple was pulled over in Utah by officers from the Moab Police Department on 12 August after receiving reports that Laundrie had struck Petito.
They were allowed to continue separately after Laundrie claimed he had been hit by Petito.
After a nationwide search and international media attention, Petito's remains were found in the Grand Teton National Park in Wyoming in September.
Laundrie later shot himself in the head and left a suicide note confessing to killing Petito.
Petito's family is suing the Moab Police Department for failing to follow the law and protect her during the traffic stop.
An independent review of the domestic assault incident found the officers had made several mistakes, and should have been classified as a domestic assault.
Petito's family are also suing Laundrie's parents Chris and Roberta for emotional distress.