Cameron Robbins' parents break silence over loss of teen who jumped off party boat in Bahamas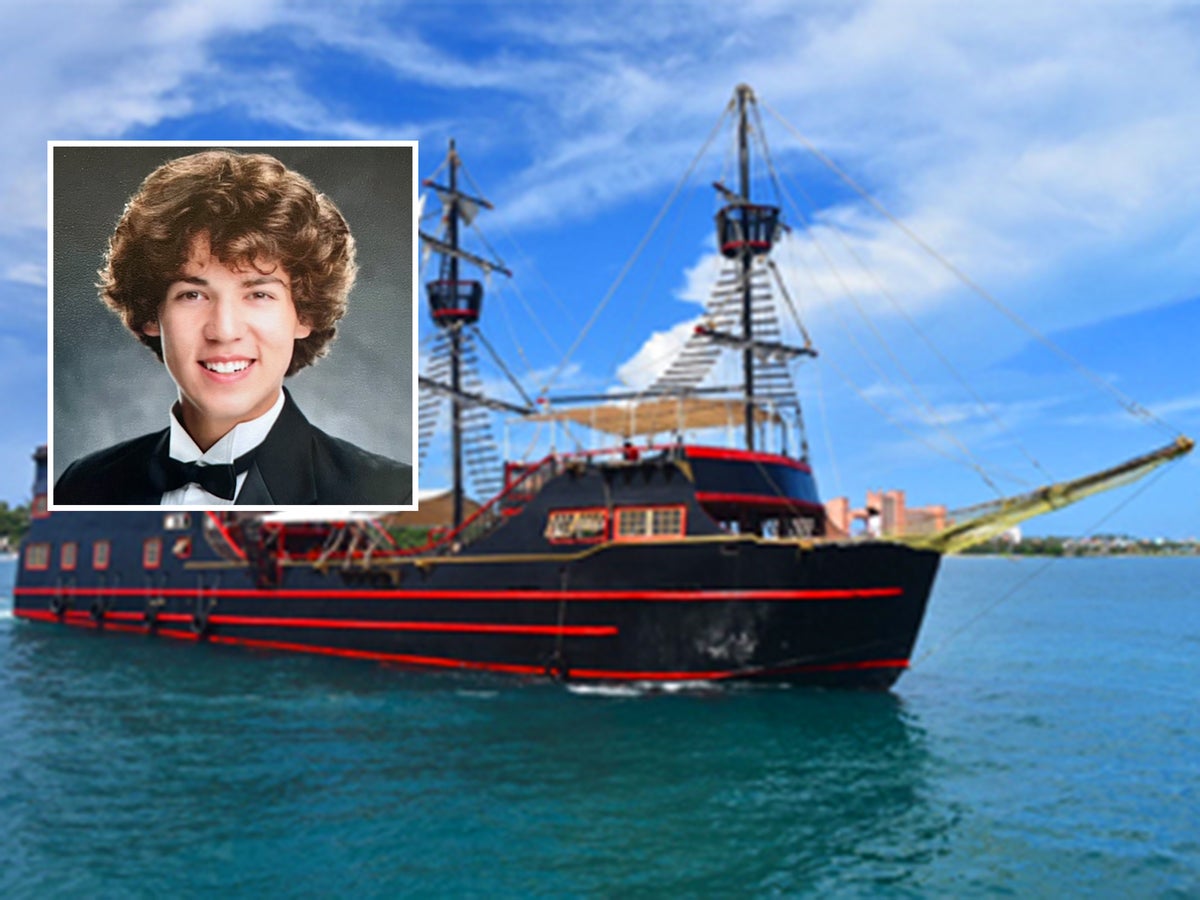 The parents of an 18-year-old high school graduate who fell overboard on a sunset cruise in the Bahamas have broken their silence.
Cameron Robbins went on a trip to the Bahamas to celebrate his graduation from the University Laboratory School in Baton Rouge, Louisiana. He and several friends were aboard the Blackbeard's Revenge cruise on 24 May when Cameron allegedly jumped off the boat on a dare.
The US Coast Guard and Royal Bahamas Defence Force spent several days searching for Cameron before suspending their efforts on 27 May. Following his presumed death, a memorial was planned for the teenager on Sunday (4 June).
Speaking from their home ahead of the service, Cameron's parents William and Shari Robbins, both 54, told The New York Post they were aware of the impact their "funny and kind-hearted" son had made on people following updates of the tragic incident believed to have cut his life short.
"We are just mourning our son right now," Ms Robbins told the Post. "We appreciate you calling. Maybe we will be able to talk more later."
"We appreciate everyone's support," Mr Robbins also said.
The University Lab School Director Kevin George told WAFB that Cameron had attended the school for 13 years. The teen also played baseball for the school, which operates as part of Louisiana State University.
"Words fall short of expressing the worry our entire school community is feeling. Extra counselors will be available on campus to speak with students and faculty who are struggling to process this news. Our thoughts are with the Robbins family, and we ask that you keep them in your thoughts as well," Mr George wrote.
The graduation trip was not organised by the school.
According to his obituary, Cameron was not only an accomplished athlete but also loved country music and was a "big star" in karaoke.
"He was a tough player, battling back from multiple injuries, known to pitch through separated shoulders and broken hands. He hoped to continue his baseball career at the college level," the tribute read. "…Though he left this world far too soon, he lived a life full of good friends and family."
In a statement provided to The Independent, Jonathan Chia, a representative for Pirates' Revenge Ltd, the parent company of Blackbeard's Revenge, said Cameron went overboard at approximately 9.40pm local time in Montagu Bay off Athol Island in the Bahamas.
Video captured in the moments after Cameron jumped into the water showed the 18-year-old swimming around the vessel as passengers on the sunset cruise yelled at him. In the footage, individuals can be heard urging Cameron to grab onto the buoy that they threw into the water for him.
"The crew executed the 'man overboard' protocol in line with all approved safety procedures and company policies to ensure the best chance of retrieving an individual who has gone overboard," Mr Chia said.
After Coast Guard crews searched more than 325 square miles, they concluded their efforts with the Royal Bahamas Defence Force on 27 May. Although searches have ended, the US Coast Guard is asking anyone with new information to contact the District Seven watchstanders at 305-415-6800.
A GoFundMe has been started to benefit Cameron's family as they deal with the aftermath of the difficult situation.
Meanwhile, online speculation has swirled over whether Cameron was attacked by a shark in the water.