Diane Abbott claims she won't get fair hearing over 'antisemitic' letter because she is a Black woman | EUROtoday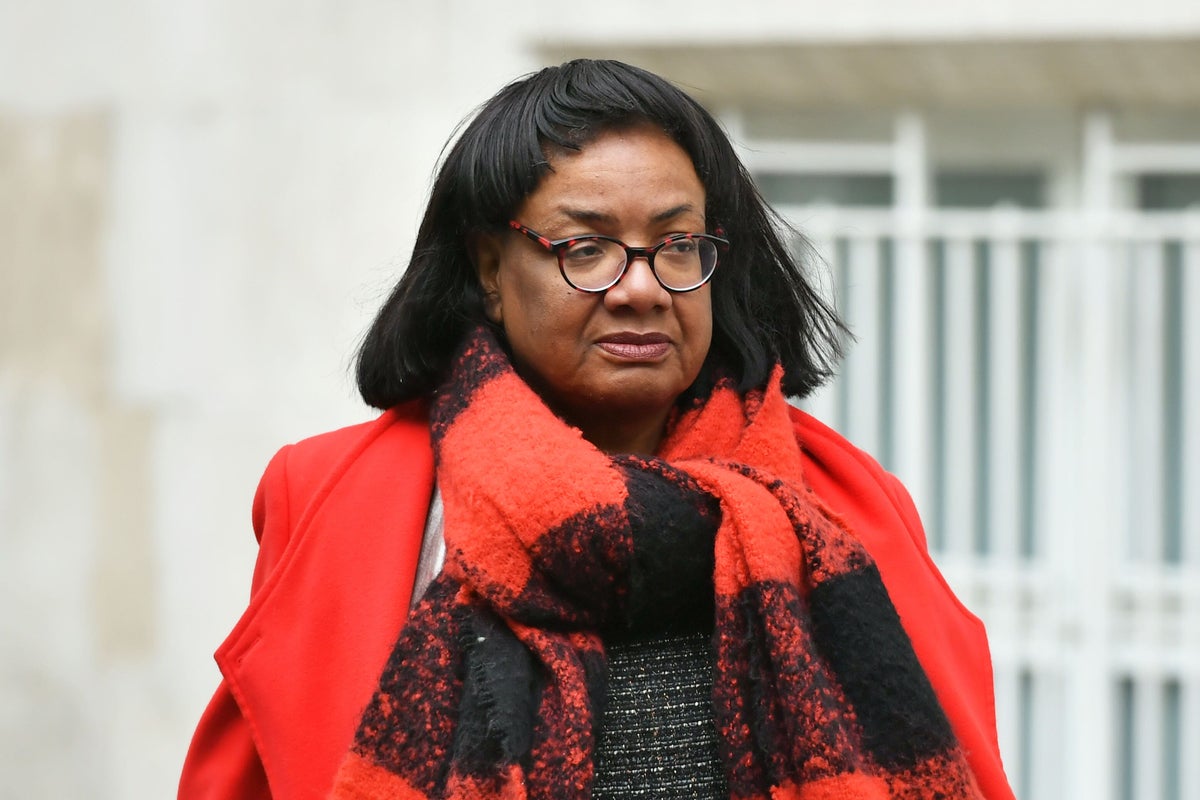 Diane Abbott has launched a stinging assault on Sir Keir Starmer's Labour get together claiming she "will not get a fair hearing" over an "antisemitic" letter she wrote because she is a Black woman.
The veteran MP was stripped of the Labour whip in April after she urged Jewish persons are not subjected to the identical racism as another minorities.
Breaking her silence on the row in a assertion posted to social media web site X, previously Twitter, she slammed the get together's investigation into her feedback as "fraudulent".
She claimed the present Labour management below Sir Keir – who within the days following the letter's publication informed ITV he had a "gut feeling" that her feedback have been antisemitic – had little curiosity in a sense of decency or pure justice.
She wrote: "The internal Labour Party disciplinary against me is fraudulent. I was told by the chief whip to 'actively engage' with an investigation. But the Labour whips are no longer involved – it is now run entirely out of the Labour Party HQ, which reports to Keir Starmer – and there is no investigation.
"This is the same Keir Starmer who almost immediately pronounced my guilt publicly. This completely undermines any idea that there is fairness or any natural justice. It is procedurally improper."
She concluded: "I am the longest serving Black MP. Yet there is a widespread sentiment that as a Black woman, and someone on the left of the Labour Party, that I will not get a fair hearing from this Labour leadership."
The former shadow house secretary below Jeremy Corbyn stated she "immediately and unreservedly" apologised for the letter revealed in The Observer on 23 April. At the time, she added that it had been an "initial draft" despatched by mistake.
The letter said that Jewish, Irish and traveller communities have skilled "prejudice", however added: "This is similar to racism and the two words are often used as if they are interchangeable."
Ms Abbott added on the time: "It is true that many types of white people with points of difference, such as redheads, can experience this prejudice. But they are not all their lives subject to racism."
Despite Ms Abbott's apology, amid widespread outrage, Labour's chief whip Alan Campbell withdrew the whip whereas inquiries happened.
A Labour spokesperson stated on the time: "The Labour Party completely condemns these comments, which are deeply offensive and wrong. The chief whip has suspended the Labour whip from Diane Abbott pending an investigation."
Ms Abbott's newest assertion goes on to say that she has thus far not been accused by Labour of antisemitism "because they know it is untrue". Instead, she stated, "It has been used to smear me, my reputation, and my decades of anti-racism work."
"Taken together, the procedural impropriety, Starmer's pronouncement of my guilt, the four-month delay in the investigation, the repeated refusal to try to reach any accommodation, all point in the direction that the verdict has already been reached."
She continued: "It is no secret that a large proportion of the racism that the Forde Report uncovered was personally directed at me."
The Forde Inquiry, set as much as look into allegations detailed in a get together file leaked in April 2020, discovered that whereas Labour had made "some progress" on areas resembling sexism, fewer enhancements had been made the place racism is involved.
The file revealed non-public WhatsApp conversations between officers who referred to Ms Abbott as "repulsive" and concluded that the criticisms "are expressions of visceral disgust, drawing on racist tropes, and they bear little resemblance to the criticisms of white male MPs elsewhere in the messages".
A Labour Party spokeswoman stated: "The Labour Party rightly expects the highest standards of behaviour from its elected representatives, and has introduced an independent complaints process to investigate cases.
"We do not give a running commentary on ongoing investigations."
https://www.independent.co.uk/news/uk/politics/diane-abbott-antisemitism-labour-starmer-racism-b2414417.html