Extinction Rebellion co-founder 'plotted to ground Heathrow traffic with drones' | EUROtoday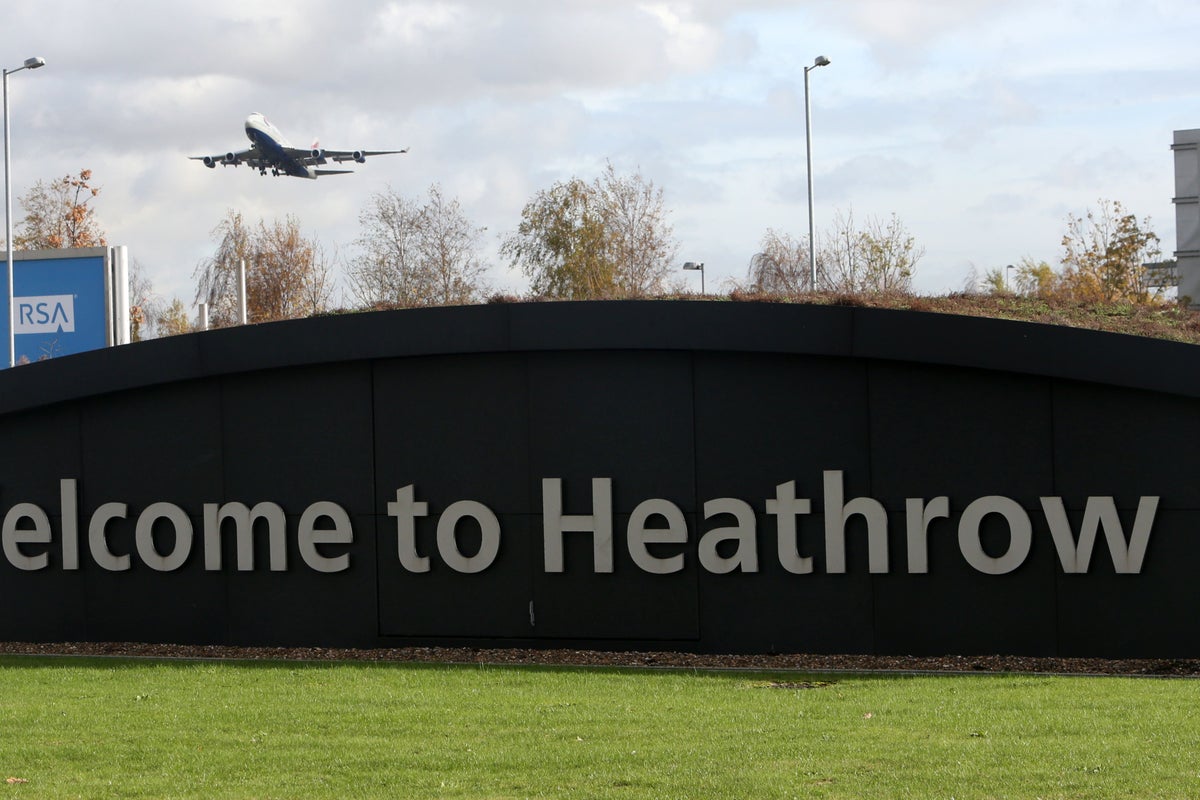 Extinction Rebellion's co-founder plotted with others to fly drones close to Heathrow with the intention to "paralyse" the airport and "embarrass" the Government into abandoning plans for a 3rd runway there, a court docket has been instructed.
Roger Hallam and different eco-activists wished backing for the protest, launched beneath the title Heathrow Pause, to go viral and shut down the airport whereas additionally triggering arrests and many publicity, London's Isleworth Crown Court was instructed.
Hallam instructed detectives in his police interview that the intention of the September 2019 protest was to "close Heathrow for the foreseeable future", the jury heard.
Hallam, 57, of Wandsworth, south London, Larch Maxey, 51, of no mounted abode, and Valerie Milner-Brown, 71, of Islington, north London, have pleaded not responsible to a cost of conspiracy to trigger a public nuisance.
Another man, Michael Lynch-White, who is just not showing at this trial, has pleaded responsible to the identical cost, jurors have been instructed.
Hallam, Maxey and Milner-Brown are accused of conspiring with Lynch-White and others on or earlier than September 14 2019 to shut the transport hub to air site visitors by the "unauthorised and unlawful flying" of drones inside Heathrow's 5km (3.1-mile) flight restriction zone.
A media marketing campaign was launched and "random people" who believed within the trigger have been invited to "pop up" and ensure the "threat was multi-headed and compelling", prosecutor James Curtis KC mentioned.
He mentioned: "It was to put the operators on alert of the risk of potential catastrophe. As operators concerned primarily with safety, they would have to scramble their ultimate safety measure."
Mr Curtis added: "This case is not about the merits of the various measures which are desired to save the planet nor is it about the beliefs of the people who want to achieve those ends.
"This case is about the closure of Heathrow airport in the short term or, as they contemplated, in the long term, closing it down to world traffic."
Mr Curtis mentioned the defendants' "stated aim, made in note after note, public pronouncement after public pronouncement, was to paralyse the major transport hub of Great Britain which is also the busiest in Europe" and to do it "not just for an hour or so but a week, two weeks" or "an indistinct period".
The court docket was instructed the protesters' "agreed plan" got here from the "most laudable aims – to save the planet from imminent destruction" – and the deaths they predict may come from carbon emissions.
Mr Curtis mentioned the protest was geared toward "forcing the Government and Parliament to reverse the go-ahead for Heathrow's third runway project" and so they sought to do that "by paralysing a major organ of the country and forcing Heathrow to shut down".
It is just not recommended the activists plotted to kill anyone or trigger an plane to crash.
Mr Curtis mentioned their intention was to drive operators to face a "potential catastrophe" so they might floor flights.
He mentioned: "There is terrible danger for aircraft being struck or nearly struck by flying objects. It would be a risk that the operators would not be able to afford to take with human beings or vital cargo on board and with homes nearby on the ground beneath."
People becoming a member of the protest would even have posed a threat as a result of "most of them were new to drone flying, with little or no experience of flying machines", the court docket heard.
Claims by the protest group that they hoped passengers may have made various preparations and that stringent security measures have been taken by the activists have been described by the prosecution as "pie in the sky".
The court docket was additionally instructed the environmental activists met police earlier than the protest to debate their plans to fly toy drones within the Heathrow exclusion zone.
Mr Curtis mentioned they ignored the "misery and inconvenience" to passengers, which may have included holidaymakers, folks visiting dying kinfolk or the very important transport of medical cargo.
He mentioned they ignored "the vast economic damage" that might have been brought about worldwide as a result of "what mattered was in their hearts – they were on a mission of ideals".
The listening to was adjourned to Tuesday at 10am.
https://www.independent.co.uk/news/uk/crime/roger-hallam-heathrow-government-extinction-rebellion-isleworth-crown-court-b2450616.html